W5NO – POTA K-4494 Activation May 13, 2023
On Saturday May 13, the Magnolia DX Association (MDXA) will conduct a Parks on the Air (POTA) activation from the De Soto National Forest, Park K-4494, between 1400z and 2200z.  We will have several stations on the air and will be operating on various HF bands using SSB, CW, and FT8 modes.
The Magnolia DX Association is an established amateur radio club located on the Mississippi Gulf Coast. We look forward to the fall when more DXpeditions will be set up and ready to communicate with the world. There have not been very many the last few years due to COVID, but ham radio operators around the world, including us, are looking forward to spending more time on the airwaves!
We have resumed meeting on the 2nd Saturday of each month at Golden Corral Restaurant located on Hwy 49, Gulfport, MS 39503 at 8AM. Normally, we like to eat breakfast and socialize for a little while before starting our meeting around 8:30AM. We enjoy and encourage anyone interested in ham radio to stop by and join in our meetings.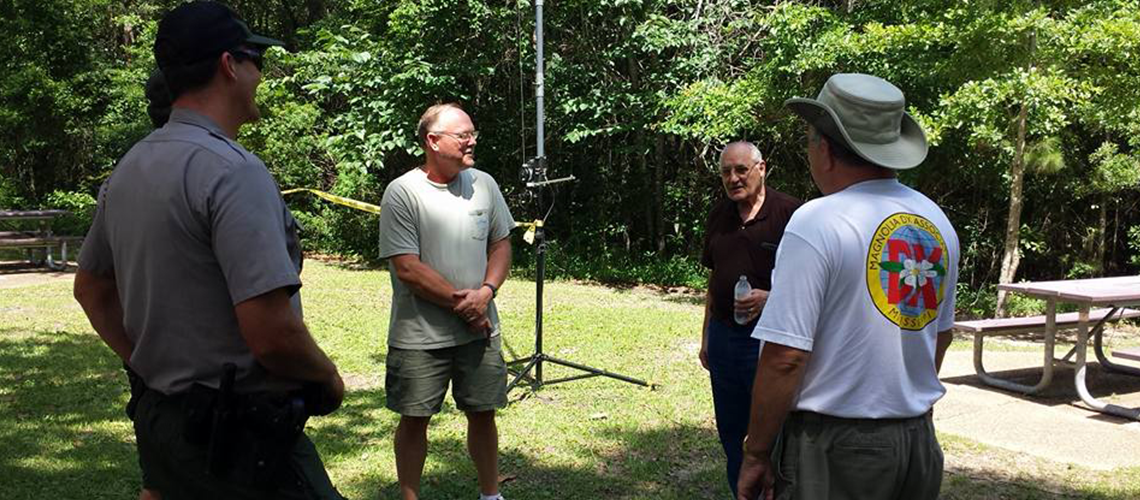 Contesting
Do you enjoy contesting? Several members of MDXA certainly do and find Mississippi is a state many hams are super happy to work. A very helpful tool to know what's coming up is a contesting calendar. Several of our members use the WA7BNM Contest Calendar which is very easy to understand and has contests of all sorts to make any ham happy. If you have a favorite source for contesting, let us know by sending an email to webmaster@mdxa.org.
Contest Information Links Table